As Seen On TV products matching "huggle hoodie", as seen on tv huggle hoodie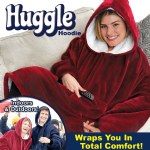 $29.94
...The Huggle Hoodie is the most comfortable oversized hooded sweatshirt that keeps you totally snug and warm from head to toe. Made for the softest, most luxurious blanket fabric and lined with the ultimate in warming, comfort. The amazingly comfor...
Watch the Huggle Hoodie commercial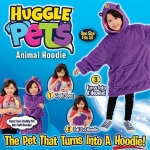 $29.99
...Your kids will stay warm and cozy the fun way with Huggle™ Pets Pets Hoodie! Huggle Pets Hoodie is the fun, new pet that's also a super warm and soft hoodie! It stores as a pet but opens up to an ultra-soft and super warm oversized...
Watch the Huggle Pets Hoodie commercial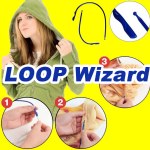 $9.99
...The quick and easy way to pull drawstrings, ribbons, ties, shoelaces and elastic back through the holes/channels of your clothing and other garments. Instructions: Insert cord into the LOOP Wizard tip opening, slide the LOOP Wizard to the other side ...
Page: 1 of 1