As Seen On TV products matching "everbelt", as seen on tv everbelt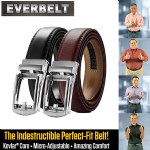 $14.95
...Introducing Everbelt, the world's first belt that's guaranteed for life. It will never wear out, never stretch, and never look sloppy. On the outside, Everbelt is hand-crafted with a beautiful, buttery-soft leather. On the inside, i...
Watch the EverBelt commercial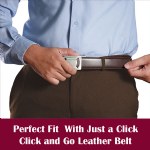 $12.95
...The Click and Go Belt just click for the most comfortable fitting belt you'll ever owned. The built-in ratcheting track system offers micro-adjustable positions for a comfortable fit with just a click. Adjusts every 1/4" for a perfe...
Page: 1 of 1