Most Popular As Seen On TV Products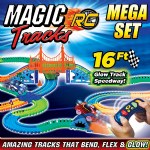 $49.94
...Send your car speeding over ramps, block other racers, zip around turns, even to turbo mode! It rolls up so you can take it anywhere. As seen on TV Magic Tracks RC Mega Race Set includes: 2 Light-up RC race cars - requires 3 AAA batteries (not...
Watch the Magic Tracks RC Mega Race Set commercial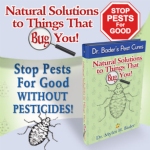 $6.99
...Natural Solutions for Things That Bug You is the safe, natural and easy way to get rid of pests - ants in the kitchen, mice in the walls or mosquitoes on the porch - without the use of harsh chemicals! With over 400 pages of natural solutions in larg...