As Seen On TV products starting with "y"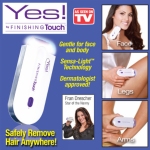 $35.99
...Yes! by Finishing Touch the instant, pain free hair remover with advanced sense-light technology. Yes! the most advanced all over hair removal is not a razor, not a laser - the micro oscillation technology removes hair painlessly - no nicks, cuts bu...
Watch the Yes Hair Remover commercial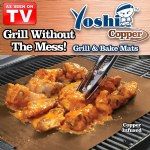 $14.94
...Yoshi Copper Grill and Bake Mat the copper infused, non-stick mat that cooks food evenly while keeping your grill squeaky clean. The useful Yoshi Copper Grill and Bake Mats are perfect for keeping your food off the grill grate while locking in taste....
Watch the Yoshi Copper Grill and Bake Mat commercial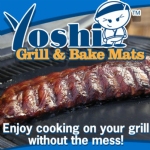 $17.95
...The Yoshi Grill and Baking Mat Set lets you grill and bake without the mess. With the Yoshi Grill Mat, as seen on tv, you can cook almost anything on your grill even saucy hot wings. The mat is so thin you still get grill marks, but your grill stays ...
Watch the Yoshi Grill and Baking Mat commercial
Page: 1 of 1