As Seen On TV products matching "snackeez", as seen on tv snackeez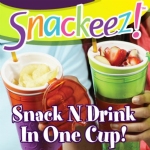 $9.95
...Snackeez the all-in-one, go anywhere snacking solution. The clever design of Snackeez!, as seen on TV, lets you hold a 16 oz. drink and your favorite snack, all in one hand. Snackeez! the drink cup with built-in snack cup, you drink right through the...
Watch the Snackeez commercial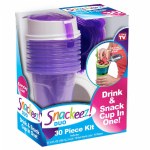 $9.99
...Snackeez Duo clever design let's you hold a 12 drink and 6 oz. of your favorite snack. Perfect to keep snacks fresh and prevent spills- there's even a straw cap. Snackeez Duo as seen on TV are reusable or disposable. Write your nam...
Watch the Snackeez Duo commercial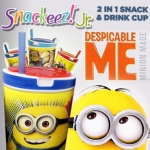 $9.95
...Now you can enjoy your favorite drink and snack, on the go, and with the company of your favorite Minions! The Minion Snackeez Jr. as seen on TV feature Minions from Despicable Me. The top storage container holds your snacks keeping them dry with a f...
Page: 1 of 1