As Seen On TV products matching "flipfold", as seen on tv flipfold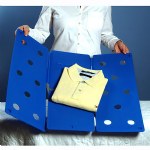 $19.99
...The amazing folding tool that folds shirts and towels to a uniform 9 x 12 size. Easy to use; works on long and short sleeve shirts. Patented design features a series of ventilated panels that reduce static and "pull back" effect ens...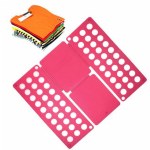 $14.99
Folding Board Junior Size in Color Pink - Fold T-Shirts, Pants, and Towels. Its Fast Easy and a Fun Time Saver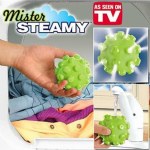 $19.99
...Set of 2 Dryer Balls With The Power Of Steam! Watch slacks and dresses come out looking sleek and fluffy soft...sheets and pillowcases become "hotel smooth." This is no ordinary dryer ball. It uses the power of steam to release wri...
Page: 1 of 1