As Seen On TV products matching "battle of", as seen on tv battle of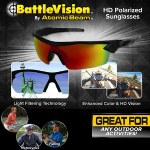 $12.94
...For crystal clear vision when it matters most, you need Battle Vision by Atomic Beam. Made with high-tech polarized lenses, Battle Vision helps you see objects you can't see with the naked eye. These unisex polarizing sunglasses instantly...
Watch the Battle Vision Sunglasses commercial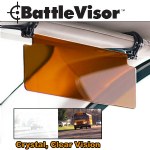 $7.94
...Block the sun with Battle Visor a translucent visor that blocks blue rays and cuts harsh glare. Sun protection for perfect vision is critical when you're driving. Battle Visor by Atomic Beam blocks the harsh, glaring sun and keeps you safe ...
Watch the Battle Visor commercial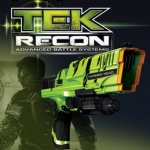 $14.95
...Swap the controller for blasters and battle like never before. Introducing TEK RECON the high performance blaster combined with live online game play experience. TEK RECON Hammer Head as seen on TV features functional trigger, real recoil kickbac...
Page: 1 of 1