As Seen On TV products matching "wincleaner", as seen on tv wincleaner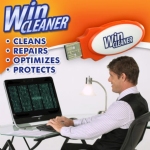 $5.99
...WIN is the One Click PC Cleaner that will get your slow computer running like new in minutes! Win Cleaner cleans, repairs, optimizes and protects your PC, guaranteeing faster start up times, faster internet connections, and ensures your privacy by el...
Watch the Win Cleaner commercial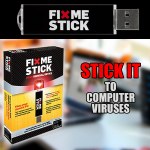 $59.94
...The FixMeStick is a computer virus removal device. It is an external, hardware based product that runs BEFORE Windows starts enabling it to remove viruses that software anti-virus programs often cannot. Fix Me Stick automatically connects to wire...
Page: 1 of 1