As Seen On TV products matching "vortex", as seen on tv vortex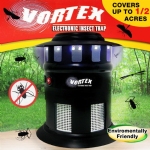 $39.95
...Say Good-Bye to pesky insects forever with the Vortex Electronic Insect Trap. UV light along with Titanium Dioxide mimics humans scent attracting insects, the powerful vacuum action sucks them into a cage - never to be heard from again. No zapping an...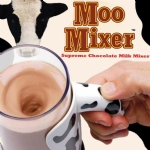 $15.99
...Mix and Drink Right From the BIG 16 oz Tumbler with the Moo Mixer - Supreme Chocolate Milk Mixer. The 16 oz. Moo Mixer Supreme features an easy to use trigger button, fun to hold handle and large detachable clear tumbler. Battery operated (two AA...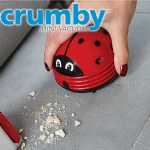 $9.94
...Make quick work of little messes with Crumby Lady Bug Mini Vacuum from As Seen on TV. This adorable pint-size contraption looks like a sweet lady bug. Round and red with distinctive black spots and perky little eyes, she will surprise you with her po...
Watch the Crumby commercial
Page: 1 of 1