As Seen On TV products matching "vegetti", as seen on tv vegetti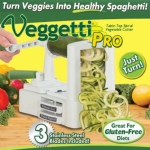 $14.94
...Put a healthy twist on one of your favorite family dinners, with delicious pasta made from veggies with the Veggetti Pro. Enjoy the mouthwatering taste of spaghetti without all the carbs thanks to this versatile, multi-tasking kitchen tool. Just slid...
Watch the Veggetti Pro commercial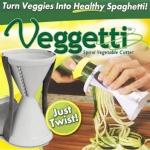 $9.94
...Veggetti turns veggies into healthy spaghetti! Veggetti as seen on TV is the fast, easy way to turn veggies into delicious spaghetti in seconds! Zucchini and squash are healthier than traditional pasta and have a delicious taste and perfect texture...
Watch the Veggetti commercial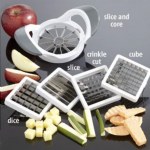 $12.99
...Deluxe Multi Slicers with 5 interchangeable Attachments. Slice and dice any fruit or vegetable just the way that you like them. Prepare meals using fresh fruits and vegetables. The slicer comes with 5 slicing attachments so that you can prepare your ...
Page: 1 of 1