As Seen On TV products matching "roto punch", as seen on tv roto punch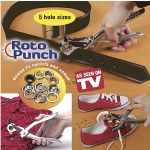 $19.99
...Roto Punch adds holes to straps, dog collars, belts and more! . Repairs snaps on clothing and works on leather, vinyl, plastic and fabrics. Roto Punch tool is the complete home mending solution that lets you quickly punch a hole in a belt, purs...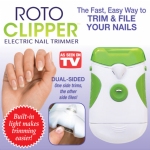 $19.94
...Roto Clipper as seen on TV is the fast, easy way to trim and file your nails at the same time. Just push the button and insert your nail, and in seconds you'll have perfect nails. Just like an electric emery board, it precisely files each...
Watch the Roto Clipper commercial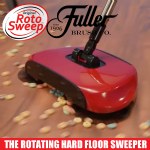 $19.94
...Roto Sweep is a manual sweeper by Fuller Brush Co. This rotating brush broom safely cleans tile and hardwood floors without the need of cords, batteries, bags or dustpans. As Seen On TV Roto Sweep triple rotating brushes rotate 360 degrees to loo...
Watch the Roto Sweep commercial
Page: 1 of 1