As Seen On TV products matching "gopher", as seen on tv gopher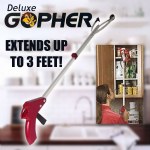 $18.99
...Get at hard-to-reach items quickly and easily-no pain, no strain! Gopher Reacher lets you reach items on high shelves or pick up items off the ground without climbing, bending, or straining. It extends your reach nearly 3 feet! Secure trigger-loc...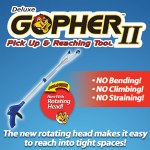 $12.94
...The Gopher Grabber as seen on TV is the handy helper that reaches so you don't have to. Use it for reaching up high, or for picking up down low. In the laundry room it's the best, it'll get that odd sock in the impossib...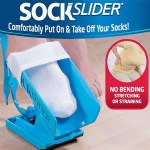 $19.94
...The Sock Slider consists of a sock cradle and a long handle with teeth that will help you slide your socks on without bending, twisting, straining or turning. The detachable long handle also helps you take your socks off. It can even help you put you...
Watch the Sock Slider commercial
Page: 1 of 1