As Seen On TV products matching "engraver", as seen on tv engraver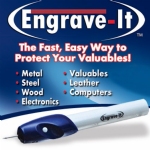 $14.98
...The Engrave-It Pro engraving tool allows you to engrave nearly anything you can imagine on almost any type of surface: wood, metal, plastic, leather, glass, personal devices, computer and much more. Do you know that Law enforcement won't ...
Watch the Engrave It Pro commercial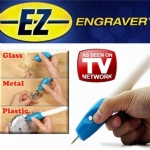 $9.98
...Power Advantage EZ Engraver Engraves almost any surface in seconds Works just like a pen! Engrave practically any surface: wood, metal, plastic, glass, leather and more. Safe and easy to use, you will love personalizing keepsakes and valuables. Prote...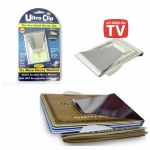 $8.98
...The Ultra Clip, as seen on TV, makes the perfect wallet for both men and women. It is a two sided money clip that will easily fit in your pocket. This ultra clip can keep money on one side and your credit cards on the other side. It is made from ...
Page: 1 of 1